Daily Archives:
03/08/2013
2.) Signature Events at Seven Bridges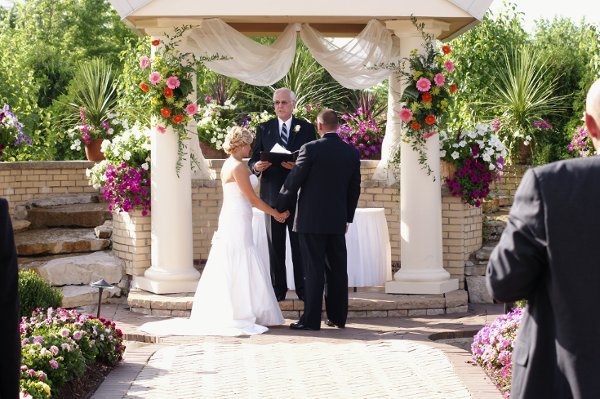 With 35,000 square feet of special event space, Signature Events at Seven Bridges is arguable the most flexible option in the western suburbs; a brilliant solution for those who want a single site for both reception and ceremony. Brides with larger guest lists ill also appreciate the flexibility of the spaces.
Signature Events has a small garden area for intimate ceremonies. Although chairs can be arranged for slightly larger groups, I'd recommend taking things inside if you have that many people. The inside space is flexible and can be suited to a number of color schemes. It's important to note that the venue already has a bit of a Hollywood theme in place. On the walls you will find black and white pictures for 30s and 40s era films. It's not a deal breaker and in fact could be the start of a great reception theme.