Do a bunch of names in a large book really help you remember your wedding day and your guests that helped make your day so special? Take a look at some fun alternatives to the typical guestbook.
1. Choose one o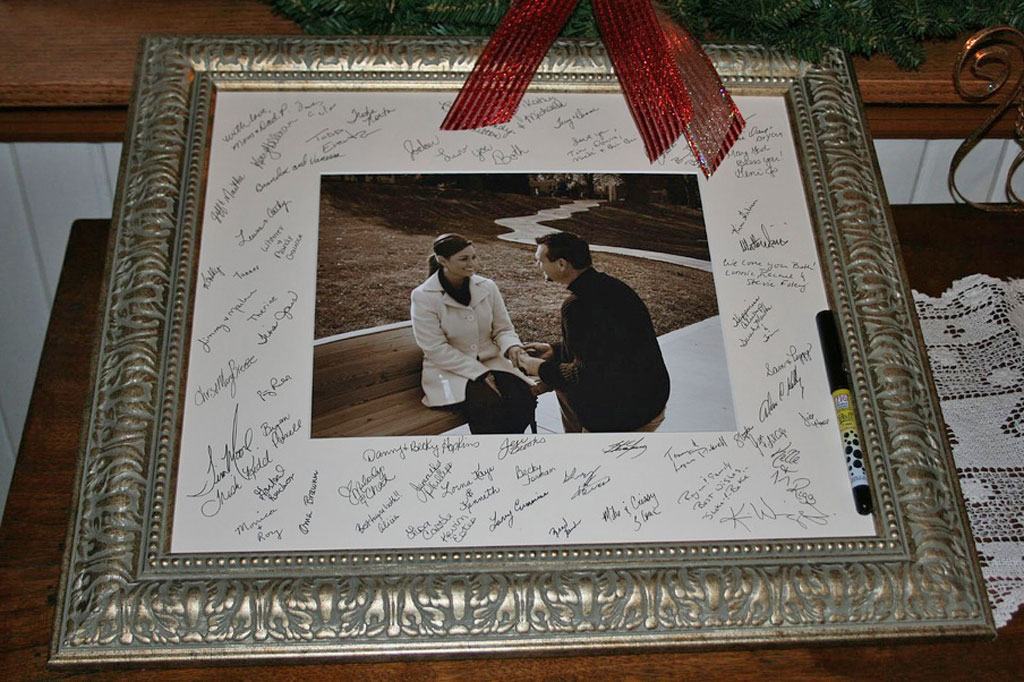 f your favorite photos of the two of you and have your guests sign around it. You can change the size of the matting based on the amount of guests. After the wedding? Hang it up in your new home as a married couple!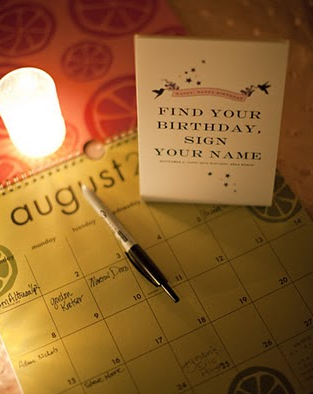 2. Have your guests sign their name on their birthday on a calendar of your choice. Life after the wedding can be busy at times with honeymoons, thank you cards, and sometimes moving. What a perfect way to help you keep in touch with your friends and family all year long.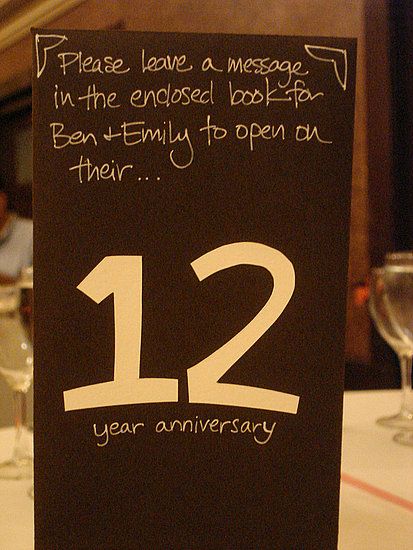 3. Make your guestbook multifunctional! Guestbook, table numbers, and something to occupy your guests at their tables. Think about how fun these will be to read in the anniversaries to come.
4. Thinking of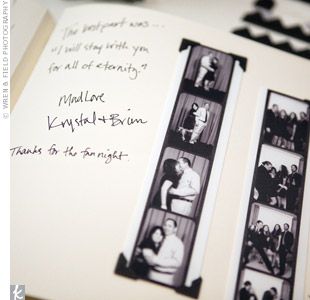 having a photo booth at your reception? Have your guests put their favorites in your guestbook. Not only do you have names and messages of those who attended, but also goofy pictures to help you always remember your special day.